School Programs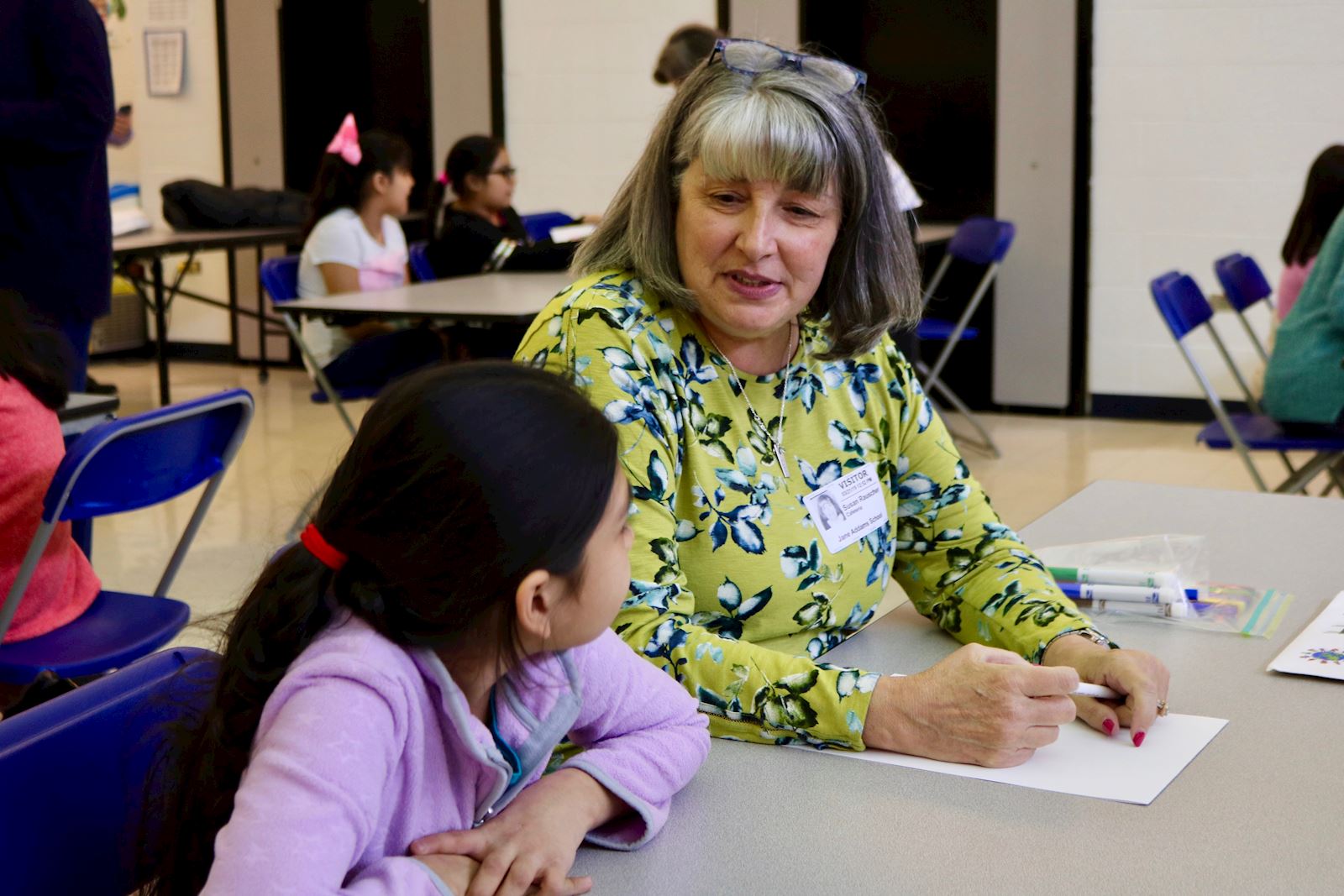 From elementary through high school, our volunteer-based school programs prepare underserved youth to succeed at every level, both in and out of the classroom. These programs similarly offer enriching field opportunities to undergraduate and graduate students in need of observation hours.
CHiL Afterschool Tutoring
Afterschool homework assistance and social and emotional learning activities for middle school students in Wheeling Township. View program details and tutor application.
Lunch Buddies In-School Tutoring
In-school tutoring and mentoring for elementary school students in Palatine, Des Plaines, and Mount Prospect. View program details and tutor/mentor applications.
Intergenerational Pen Pals
Senior Corps-RSVP members (aged 55+) meet monthly to correspond with elementary school students in Palatine and Wheeling. View program details.
Service Learning
HOSC engages middle schools and high schools in a variety of service learning opportunites that include lesson plans, hands-on projects, and days of service in the community. Contact Service Learning Coordinator Aaron Wasserman-Olin at aaron@handsonsuburbanchicago.org to inquire about opportunities for your school or classroom.
Please wait...
Other Opportunities