School Programs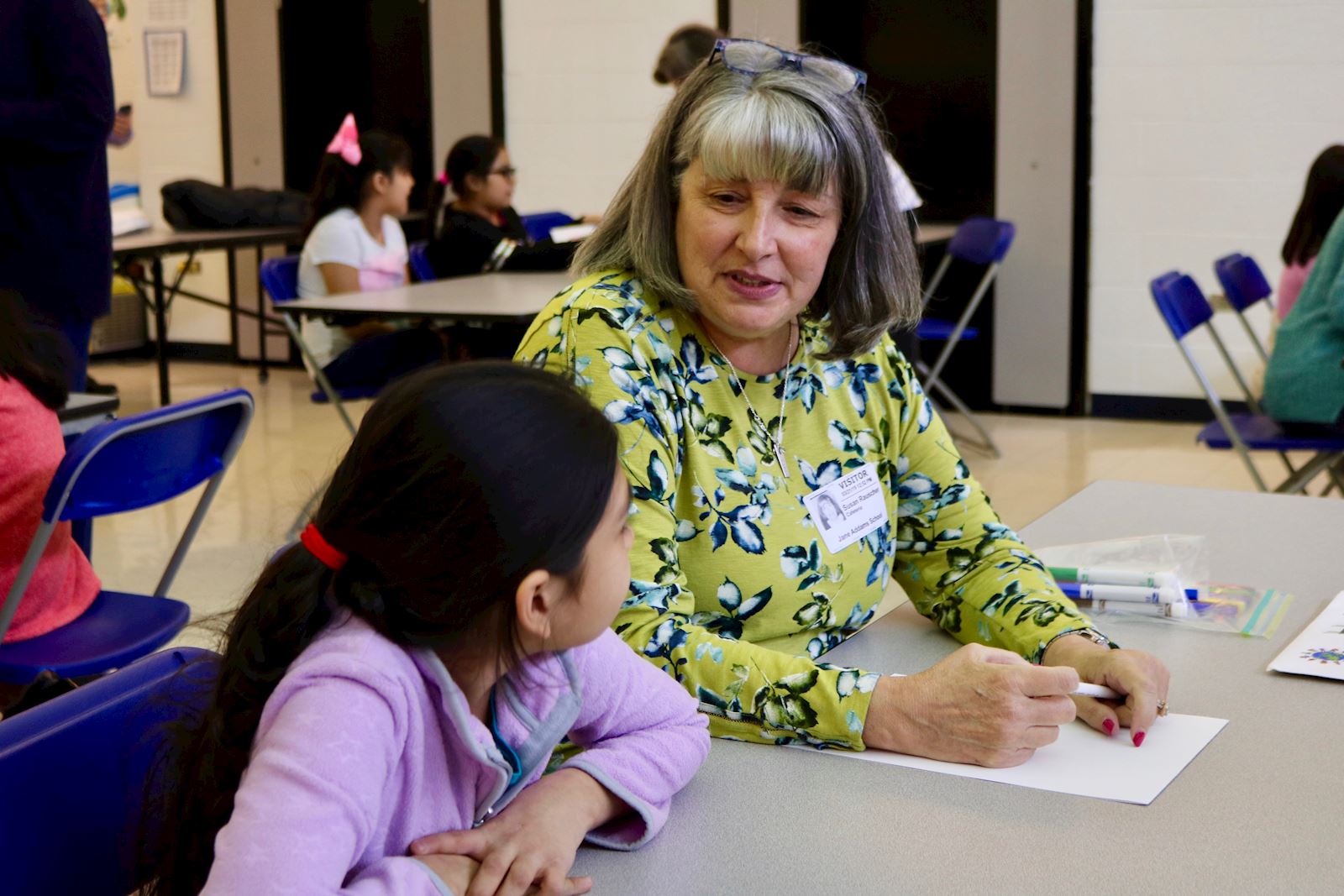 From elementary through high school, HandsOn Suburban Chicago's (HOSC) School Programs embrace a whole-child approach to youth development to support student success, both in and out of the classroom. By mobilizing community resources to provide tutoring, mentoring, service learning, social emotional learning, case management, and behavioral health services, our volunteer-led School Programs support students academically, socially, and emotionally to promote high school graduation and lifelong success.
Our School Programs offer impactful opportunities for members of the community seeking to donate their time and talents to supporting high need students, as well as an enriching experience for high school, undergraduate, and graduate students seeking an internship placement, observation hours, or learning opportunities.
CHiL Afterschool Program
Volunteer mentors foster socialization and connection, facilate social emotional learning activities, and provide homework help to high need elementary and high school students through CHiL. Learn more about the afterschool program and how to get involved.
Lunch Buddies
Serve as a Lunch Buddy and provide in-school tutoring and mentoring to elementary students during their lunch hour to help bolster their numeracy skills and promote a love of reading. Learn more about Lunch Buddies and apply to volunteer.
Intergenerational Pen Pals
AmeriCorps Seniors RSVP volunteers (aged 55+) meet monthly to correspond with elementary school students in Palatine and Wheeling. View program details.
Service Learning
HOSC engages middle schools and high schools in a variety of service learning opportunites that include lesson plans, hands-on projects, and days of service in the community. Contact our School Programs Manager, Montana Lechner at montana@handsonsuburbanchicago.org to inquire about opportunities for your school or classroom.
Please wait...
Opportunities