Lunch Buddies In-School Tutoring
Lunch Buddies promotes reading literacy and mathematical thinking among elementary school students. The in-school program additionally boosts school engagement by affording underserved children the opportunity to build trusting relationships with non-family adults.
Lunchtime tutors are needed to assist 4th, 5th, and 6th graders in Palatine (math and reading) and 1st and 2nd graders in Des Plaines (reading). Caring elementary school mentors are needed in Mount Prospect.
| | |
| --- | --- |
| Tutoring | Mentoring |
| | |
Impact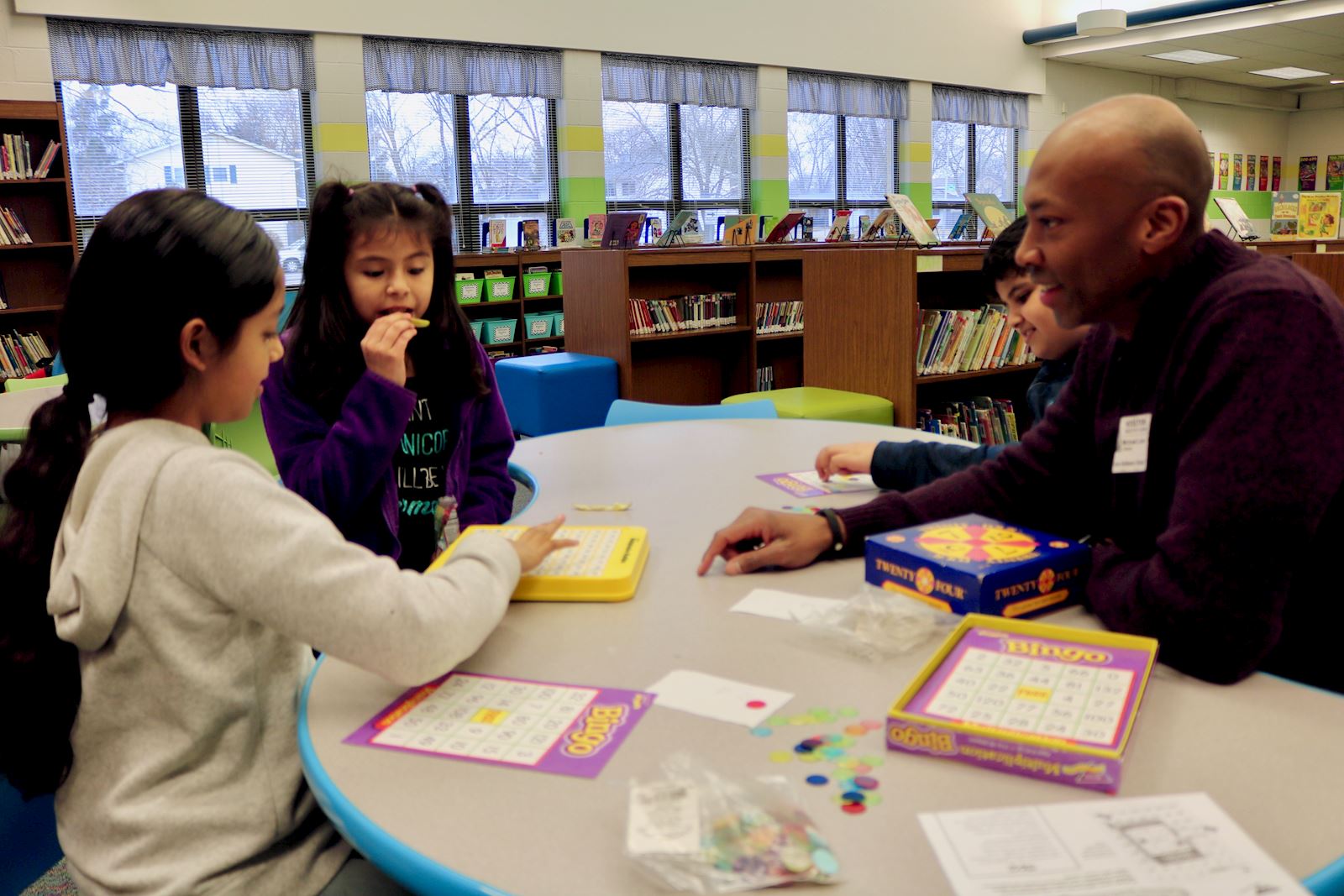 Every dollar raised delivers measurable results that support our aims of strengthening foundational math and reading skills and cultivating positive attitudes toward learning.
100% of the Lunch Buddies students in 6th grade achieved satisfactory grades and school attendance. (Spring 2019)
Every 4th and 5th grade teacher reported seeing improvements in student engagement and assignment completion rates among their Lunch Buddies students. (Spring 2019)
94% of 1st and 2nd graders in the program indicated they enjoyed free reading time, a 25 percentage-point increase from the beginning of the term. (Spring 2019)
"Not only did you build up their reading skills, but you also helped them grow into such wonderful little people and they always talked about how much they loved eating and chatting with you guys!" - Plainfield Elementary School Teacher