Service Learning
HandsOn Suburban Chicago (HOSC) organizes K-12 service learning projects for groups, classes, and schools of all sizes. At London Middle School in Wheeling, HOSC coordinates school-wide projects, providing lesson plans, instructions, and materials for activites that benefit local nonprofits. HOSC additionally connects Township High School District 214 students with volunteer opportunities both in the classroom and in the community. These projects encourage civic engagement and reinforce empathic thinking, while also enabling students to obtain service hours to qualify for scholarships, such as Harper College's Promise Scholarship.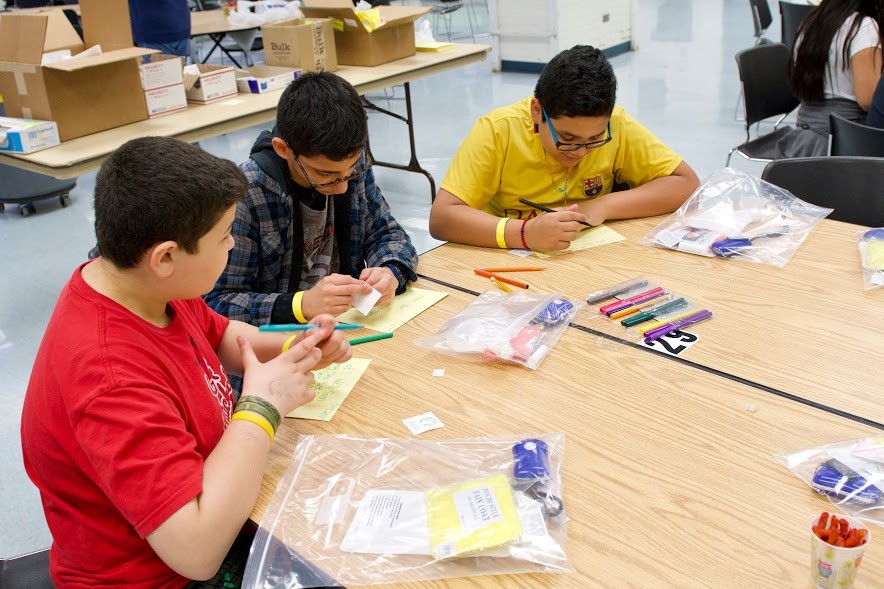 For more information about partnering with HandsOn Suburban Chicago on a service learning project, contact School Programs Director Aaron Wasserman-Olin at aaron@handsonsuburbanchicago.org. Please provide the size and age range of your group, budget (if any), and timeframe. HOSC will work with you to find a project that meets your parameters. It could be something as small as a lesson plan or as large as a schoolwide day of service.
Impact
During the 2018-19 school year, HOSC engaged 890 different students in over 2500 hours of service. These projects spanned two middle schools and two high schools. The projects have benefitted a number of local community groups including Wings, NWSRA, Clearbrook, the Buddy Foundation, Wheeling Animal Group Saves, and the Wheeling Park District.
Past service learning projects: