Target Circle Community Support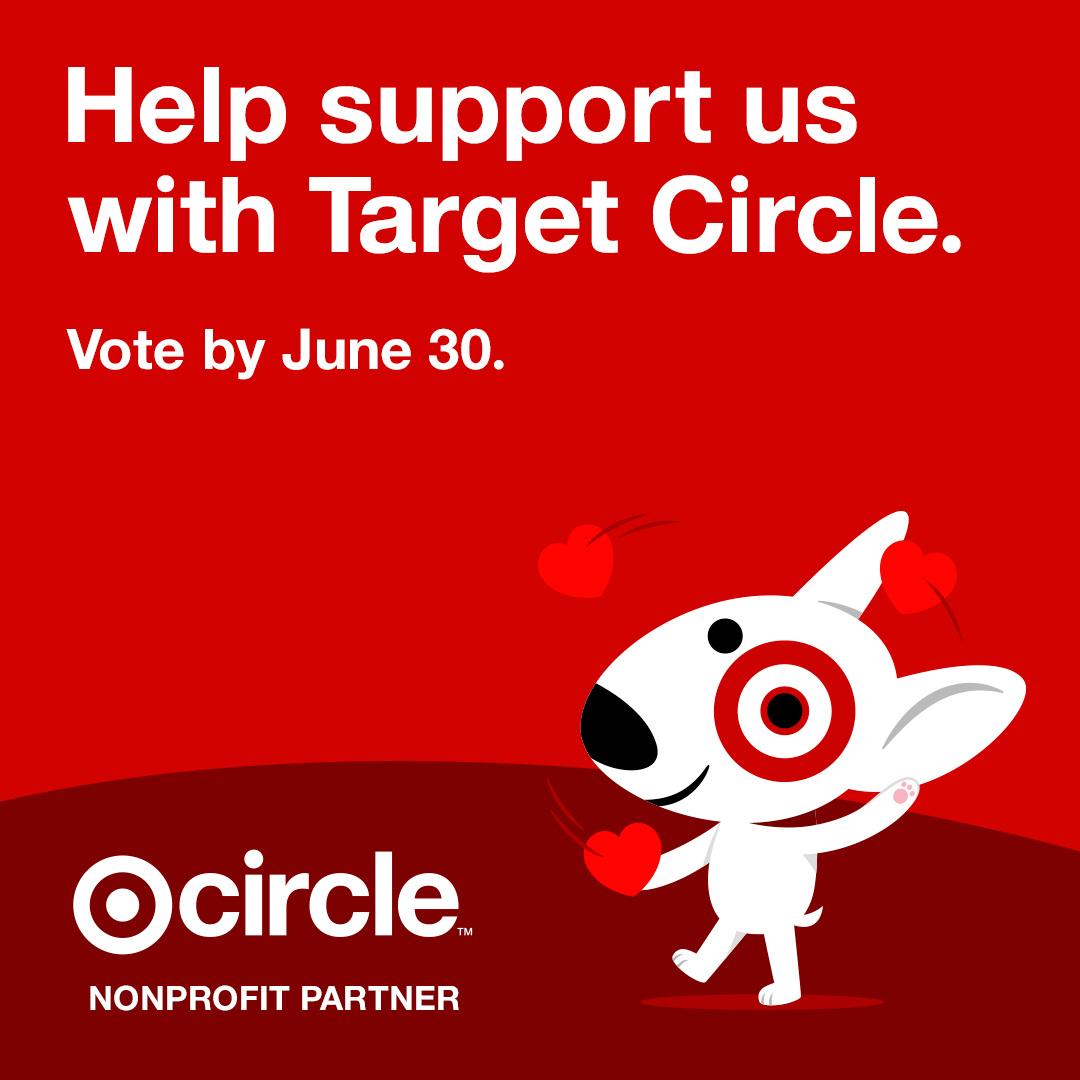 HandsOn Suburban Chicago (HOSC) is honored and excited to announce that we have been chosen to participate in a special charitable giving campaign, sponsored and funded by Target. HOSC was chosen in part because we are addressing critical needs and pressing issues in the local community. And you have the chance to help direct a portion of Target's donation to us!
Now through June 30, 2020, vote for us through the Target Circle program to help determine how Target's donation will be divvied up. Find out more about Target Circle here: www.target.com/circle
We're asking our supporters to help us make the most of this incredible opportunity. Every vote counts to help us receive a portion of the available Target funds as we continue our mission to positively impact communities by connecting people to enriching volunteer experiences.
Don't forget, as you earn more votes, you can keep voting multiple times during the campaign!
Thank you for your support, and we encourage you to share your support for us (and your thanks to Target) on social media throughout the duration of the voting!
From October to December 2019 guests at Target stores cast 10,795 votes to HandsOn Suburban Chicago, awarding Target funds in the amount of $1,451.39 to our organization! Your support was very much appreciated and we hope you will help again!

Here's how to get started:
Go to www.target.com/circle

Sign in to your Target.com account and enter your mobile phone number
Don't have an account – you can create one

Target guests earn one vote every time they make a purchase at Target, online and in-store.

Be sure to enter your mobile phone number before completing your purchase in-store.
For online purchases, make sure you are logged into your Target account.

To cast accrued votes, a Target guest may login to her/his Target account and follow the prompts and instructions to vote.
Voting period runs now through June 30, 2020.
HandsOn Suburban Chicago may not be associated with your local zip code/local store location. By changing the preferred store location to Crystal Lake in your Target Account settings the local giving program which includes HandsOn Suburban Chicago will be visible. Once you have cast your votes you can change your store location back to your local one.
__________________________________________
Target is running multiple local giving programs in Illinois. In each Giving Program, Target will make a charitable donation to be allocated among nonprofit organizations selected for the Giving Program. The allocation of the Donation among the Nonprofits for each Giving Program will be based on the percentage of votes each Nonprofit receives during the applicable voting period (April 1, 2020-June 30, 2020) for that Giving Program. Each Nonprofit is guaranteed a minimum of $1000.00 for participating in a Giving Program.
Target Circle is a loyalty program for Target shoppers (Guests). Target Circle is a way for Target Guests to have an even more rewarding Target run. One benefit, among others, of Target Circle is local giving programs where Guests accrue votes that they can cast to help direct Target's giving. For more information go to: www.target.com/circle