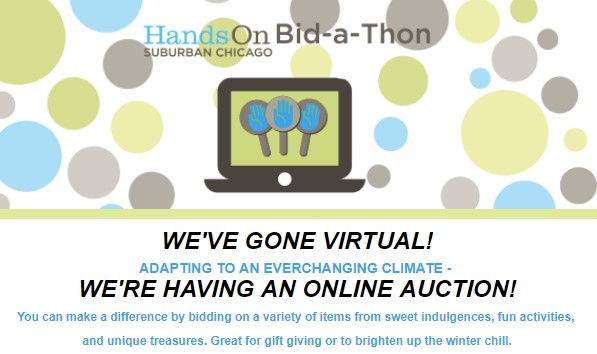 Because of YOU, HandsOn Suburban Chicago harnesses the power of volunteers to strengthen 44 communities in Northern Cook and Northern DuPage Counties.
Your support by purchasing an item through the Bid-a-Thon, and/or making a donation enables us to:
Build capacity for more than 100 nonprofits and schools.
Support a large, underserved population of seniors by providing a wide array of services that helps them age in place, promote socialization and reduce isolation.
Mobilize volunteers to deliver academic and social support to under resourced and at-risk youth.